Career Changers
If you're looking for more fulfillment in your career, you've come to the right place.
Most financial professionals didn't graduate from school with a degree in finance. In fact, a survey from Investment News highlighted that nearly 52 percent of advisors made a career switch to the financial advice business. That number climbs to 70 percent for females.
Although many professionals change careers into financial planning, they all have certain things in common...they want to make an impact in their career and have an incredible drive to make it happen.
A career as a financial representative with Northwestern Mutual can give you the interdependence you are looking for, while have the support of Northwestern Mutual's extensive resources available to you. A career with us can be an exciting and rewarding change in your life.
The time to consider a change in your career is now! The workforce is older as like most other industries, when baby boomers retire, there will be a large gap in needed financial planning professionals. Couple that with the growing demand for financial advice and you have a tremendous opportunity in front of you.
---
Are you ready for a change? Do you want to get more out of your career?
Chat with one of our recruiters, there's no pressure. We'll simply learn more about you and what you want to achieve and see if our career fits with your goals and needs.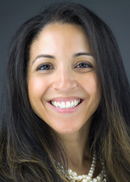 Jennifer Canada
Director of Recruitment and Development
jennifer.canada@nm.com
Office 919-326-9309
My Networks: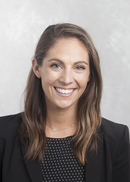 Lindsey N May

lindsey.may@nm.com
Office 919-755-3268
My Networks: