Training
Award-winning training from day one.
Few people come into the financial planning industry with a degree in finance. In fact, many start with exeptional skills such as relationship building, communication, customer service, and drive, and then learn the financial side of the business along the way.
That's why it's important to work with a company who excels at training and onboarding new financial professionals. Northwestern Mutual has been recognized by Training Magazine for excellence in training and leadership development among its financial professionals (currently ranked 30 of top 125 as of 2017).
To gain essential product and service knowledge and confidence in meeting client's financial needs, you will follow a strategic development plan that we have designed to guide you through each stage of your career.
Northwestern Mutual is with you every step of the way. Below is an overview of training for your first year. After the first year, training and development is based on your career goals, specialization, and leadership aspirations.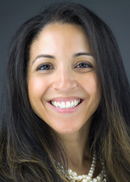 Jennifer Canada
Director of Recruitment and Development
jennifer.canada@nm.com
Office 919-326-9309
My Networks: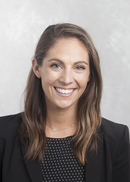 Lindsey N May

lindsey.may@nm.com
Office 919-755-3268
My Networks: