Careers
A Career with a Purpose
A career in financial planning with Northwestern Mutual offers challenge, interdependence, professional growth, and some incomparable rewards. It's a career where changing someone else's life for better is also life-changing for you - personally, professionally, and financially.
The demand for comprehensive financial planning advice has never been stronger. Our goal is not to simply sell products, but to discover clients' needs and help to meet them. That means taking the time to understand each person's financial siutation, values and goals and developing a plan to help them get from where they are today to the future they want.
Success is not a factor of luck or chance; it's the result of a productive work ethic, strong relationship skills and a level of professionalism second to none. And a mission of doing what's right for our clients is the thread that weaves together our organization.
Don't worry, we don't expect you to be an expert on day one. As a financial professional with Northwestern Mutual, you'll be provided with award-winning training (Training Magazine Top 125, 2017) and one-on-one mentorship, so you don't have to do it all alone.
Select your path to learn more about career opportunities.
About Our Culture
We are a strong community of professionals valued for the unique gifts and skills we contribute. Our inclusive culture celebrates diversity because we know the combination of different talents, experiences, perspectives, disciplines and traning creates more. Embracing diversity expands our possibilities and what we, as individuals, teams and a firm, are capable of achieving. Together our collective impact is great than that of any one individual. Our valued differences enrich our partnership with a broader community as we create and implement financial security plans.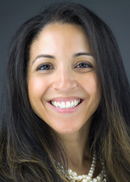 Jennifer Canada
Director of Recruitment and Development
jennifer.canada@nm.com
Office 919-326-9309
My Networks: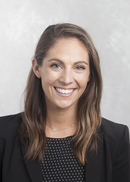 Lindsey N May

lindsey.may@nm.com
Office 919-755-3268
My Networks: